Traffic is moving again, albeit slowly, through Highway 3 at Christina Lake after a rock slide this morning near the Texas Point turnoff.
YRB general manager Scott Maxwell said thousands of cubic metres worth of rock came down and covered the road and ditch. No one was around at the time.
Assessment and clean-up has been underway since this morning, with an excavator loading material and a Ministry of Transportation geotechnical engineer on site.
A single lane has been reopened, but DriveBC is warning of delays due to congestion. The road is not expected to reopen to both lanes anytime before noon Thursday.
Maxwell says rockfalls are "quite common" at that spot, although this one was larger than normal.
He wasn't sure exactly what time the slide occurred, but guessed it was between 4 and 6 a.m.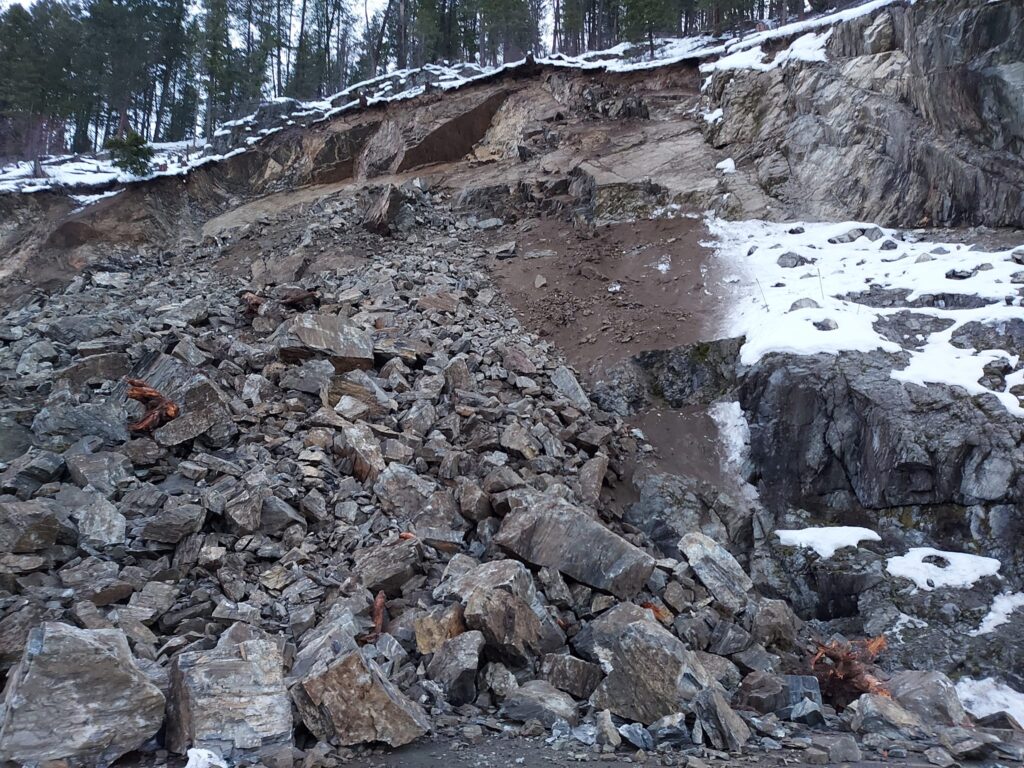 (Photo courtesy Blue Mountain Lodge, Christina Lake)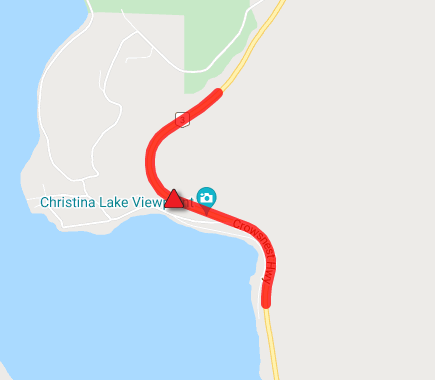 (Drive BC/Google Maps)