The renovation of a Greenwood heritage landmark is continuing, although supply chain problems have set things back a bit.
Kendall Ballentine, who bought the shuttered Windsor Hotel (also known as the Greenwood Inn) last year with her husband, says they remain excited about the project and will be increasing the number of people working on it this summer, but difficulty getting materials has resulted in some delays.
"If you're doing a reno and just popping down to Home Depot to buy a light fixture and they don't have the one you want in stock, then no big deal, you just pick a different one," she says. "That's not really the case with the materials going into this build."
Ballentine says some of the fixtures they are seeking are delayed by months, but they have been able to do other work in the meantime. Scaffolding has been engineered so that they be able to start exterior repairs and painting this summer.
"We got all our drawings completed and electrical permits. There's been a lot of paperwork happening. Not necessarily a lot of visual things, but a lot of work behind the scenes."
The original Windsor dates to 1896, but it was destroyed by fire in 1899 and rebuilt on the same site. The bay windows on the three-storey building make it one of Greenwood's most recognizable and most photographed sites, but it has been closed entirely since 2017.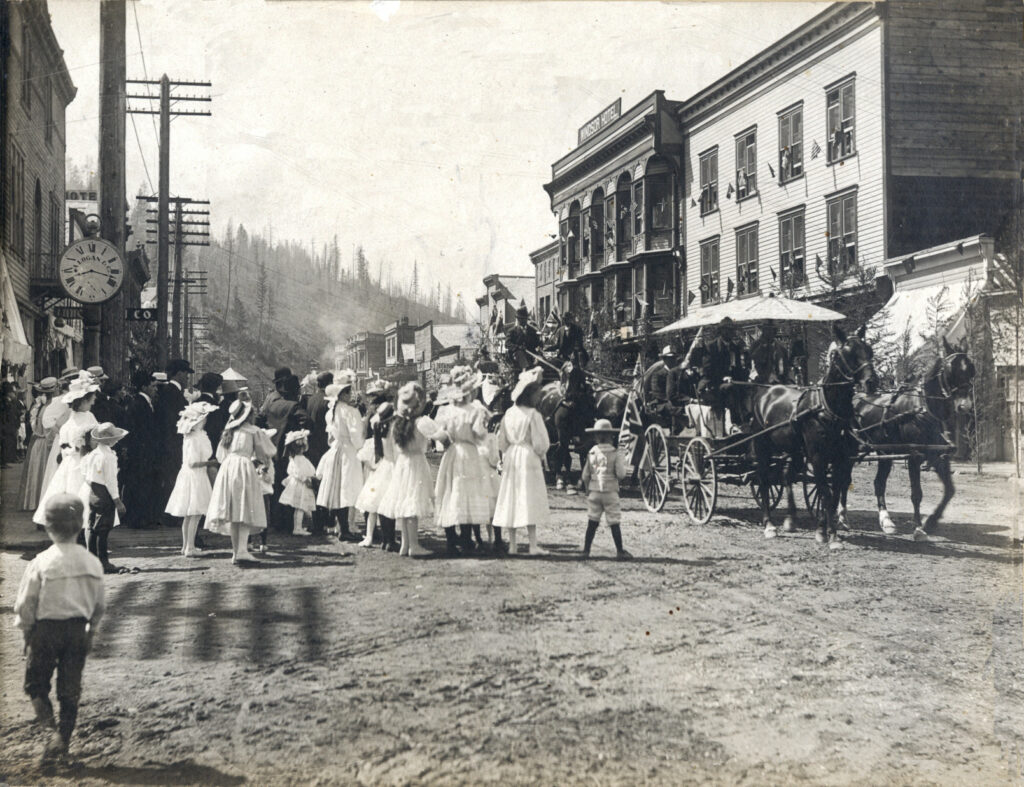 Ballentine says they want to keep the building's historic flavour, but many of its original features have long since been renovated beyond recognition.
A 1970s reno on the second floor resulted in some walls being moved, stucco ceilings being added, and shag carpets being installed. The ground floor received an extensive overhaul in the 1990s. While the third floor is closest to its original state, a leaky roof resulted in significant water damage to the lath and plaster.
"There are definitely hurdles to face," Ballentine says. "Unfortunately it's not just a spit polish to what was."
She says when they removed some 1990s drywall, they were surprised to discover there are no walls where building abuts with its neighbours: on one side is the brick of the Copper Eagle Cappuccino and Bakery, and on the other, the wall of the former Pacific Grill. Where originally they thought they would just add insulation, now they are looking at putting sheeting in first for additional protection.
When a floor was removed in a bathroom, they discovered that a fire in the basement had burned through the wood and a new floor laid overtop. The joists were gone.
Although they were originally hoping to have portions of the building open this summer, Ballentine says they may or may not be ready depending on when materials arrive. Half of the light fixtures have shown up, and so has part of the tin ceiling.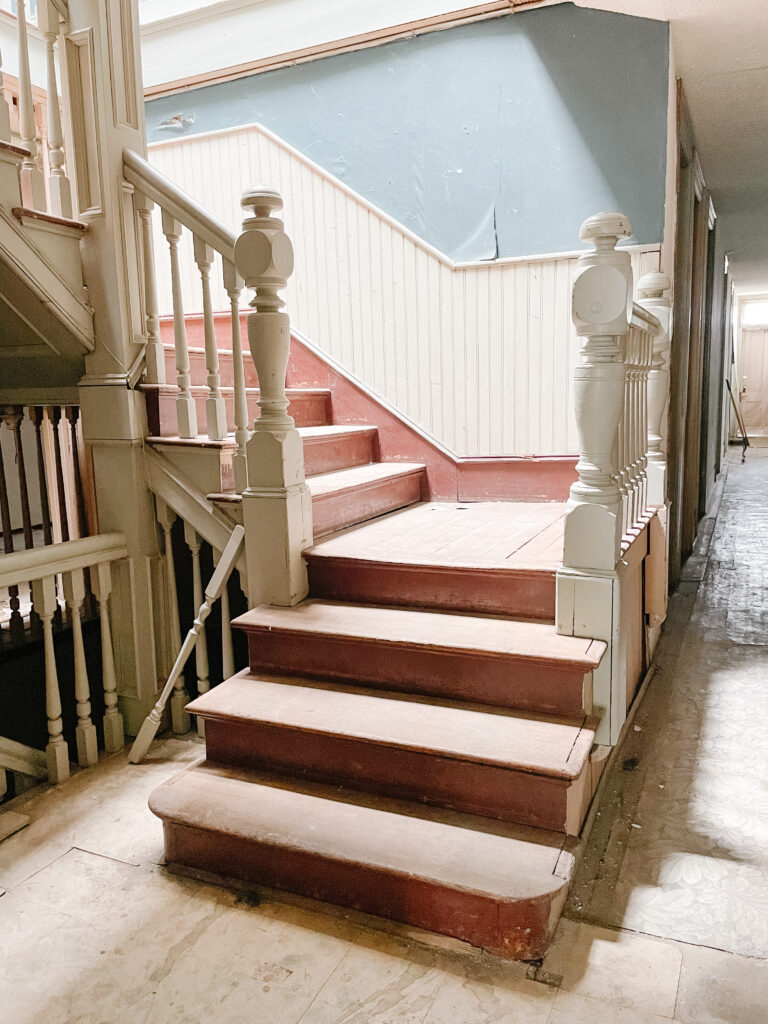 But while they wait, they have decided to start taking care of the exterior.
"It's been a bit of a pivot on areas we thought were going to be done at certain points based on the materials we can get," she says. "We can get the paint without issue, so we're getting that portion done first while we wait for materials in other areas to arrive."
Their vision is to have a mercantile in the former Pit Stop/liquor store on the ground floor geared toward women. The former restaurant will be converted into a hotel lobby. The commercial kitchen and pub will be retained.
The upper two floors will be at least partly reconfigured, as they consisted of small rooms with shared bathrooms. Some will be turned into suites with individual bathrooms and kitchen spaces.
As they literally peel back the layers on the walls back to the lath and plaster, they have discovered decades worth of wallpaper, some of which will be saved and framed.
Ballentine says the reno is part of a "changing tide" in Greenwood as three other historic downtown buildings have also been recently purchased and two are also under renovation.
The Pacific Grill has new owners, as does a brick building across the street that has long been vacant but is now being renovated for commercial and residential use.
Ballentine says the spurt of construction has been helpful as they have been able to work together and bring tradespeople to town to work on multiple projects.
"There are more businesses in the area and more people interested in taking care of buildings that had been sitting abandoned. We really feel Greenwood is getting some life again. It's very exciting."