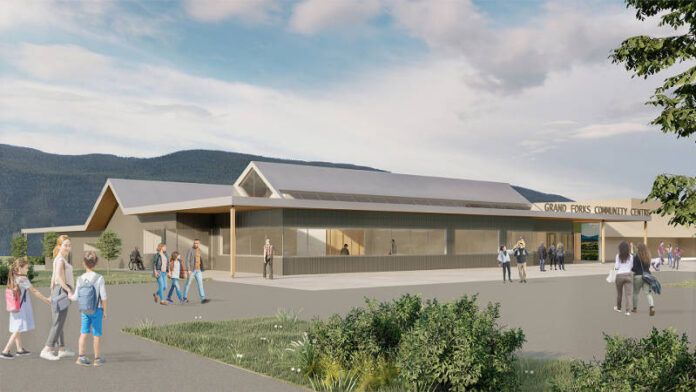 Days before Grand Forks and Area D voters head to the polls, the Regional District of Kootenay Boundary is trying clear up uncertainly around its recreation center referendum.
Brian Noble, vice chairman of the recreation commission, says a "yes" vote doesn't mean the RDKB would immediately borrow $16.3 million and start building tomorrow.
Instead, it would allow the regional district to explore funding options.
"A vote 'yes' was really only going to provide a mandate for RDKB board to start investigating how it could be financed," Noble said in an interview with Vista Radio.
Nobel suggested that "alternate funding," such as corporate sponsorship or money from senior governments, should chop the taxpayers' portion to half or one quarter of the total bill.
"I don't think anybody's in the head space that just going out and applying a $16 million dollar impact to the tax base is a route that they would go," Noble explained.
On its face, the referendum on the ballot in Saturday's election makes no mention of this.
Noble and an RDKB staffer approached Vista Radio after the recreation commission unanimously endorsed the plan last week, but not before the project and the financial plan had to be explained because "a number of the people in the commission didn't realize the process we were going through."
He is worried the commission members could be a sampling of the viewpoints of voters.
Noble was asked whether the referendum is in trouble of passing.
"I'm not sure if it's in trouble or not but all I'm trying to do is almost provide some information and maybe a little education for those who just aren't certain what a 'yes' vote means," he said.
He says a "no" vote would but the project in a "dead zone" that the commission is not in favour of doing, given the "substantial" advantages to local business and the community.
The referendum on Saturday's ballot asks Grand Forks and Area D voters if the RDKB can take out a long-term loan up to $16.3 million and bill the city and Area D up to $1.2 million a year to pay for the service (roughly 83 cents per $1,000 of taxable assessed value).