Chuck Varabioff, the founder and organizer of Canada Rock Fest in Grand Forks (formerly Cannafest) announced over the weekend that the festival would not take place this year. We spoke to him to find out more about his decision, what it might take to keep the festival going, and which acts he ranks as his favourites.
I'm sure no one is more disappointed than you that the festival won't go ahead.
Absolutely. I built the festival for eight years. I had fun doing it the entire time. There's nothing I liked more than putting together the entire festival and then standing on stage looking out and seeing thousands of happy people. Unfortunately, with my lungs the way they are I just feel I need to get healthier and then we'll revisit things.
How far along in the planning were you for this year?
We were in discussions with a number of artists. We were also negotiating with a couple of different production companies. So we were right where we wanted to be with everything.
It is a little more difficult with all the concerts, festivals, casinos, arena shows. They seem to be everywhere these days. It seemed to be more post-pandemic than pre-pandemic and I don't know why.
Some people had already purchased tickets?
There were some. So we'll be putting an announcement out to all ticketholders. We will definitely refund everybody the full ticket price. I don't want people to hang on to tickets with the hopes it may go ahead in '24 because there is a good possibility it may not. I hate to bring my health into it but I also don't want people to hear or start rumors regarding why the festival was cancelled. That's the only reason I mention it.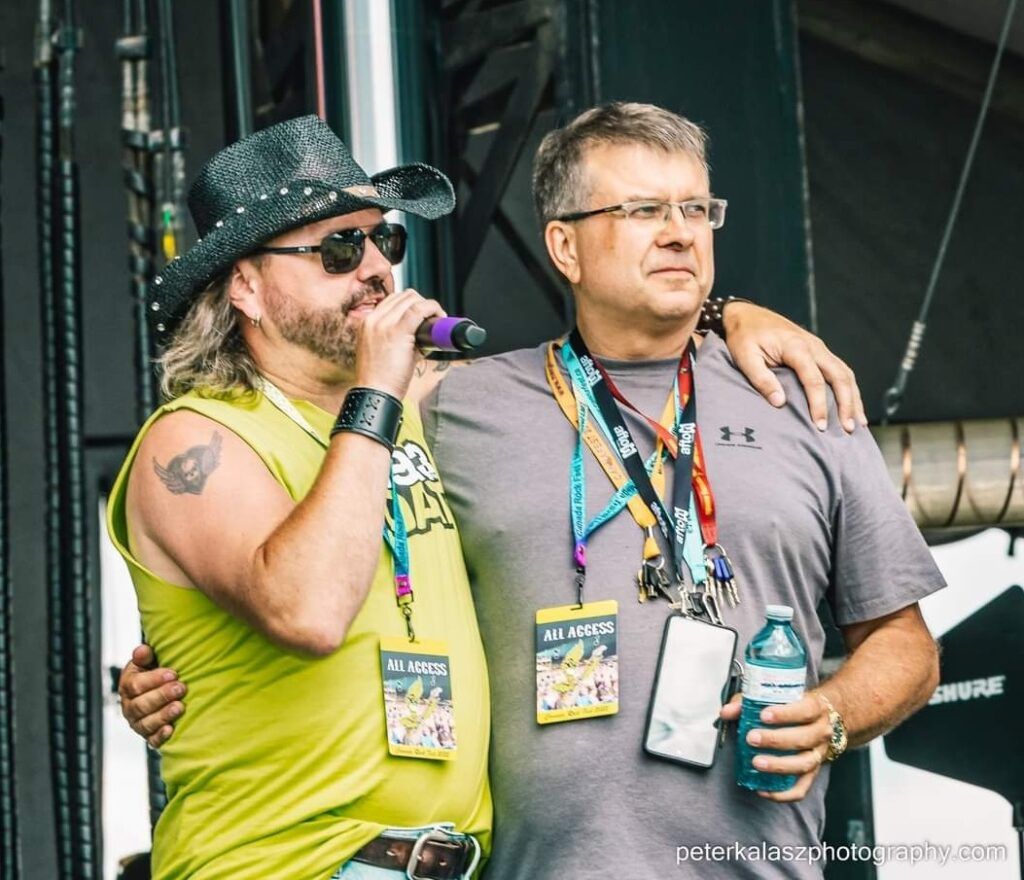 Depending on what happens with me and my lungs … because lungs definitely are important for not only planning up to the festival but at the festival running around doing everything I need to do. I definitely need to breathe while I'm there! A lot of people probably don't know that last year on the Saturday I ended up on an oxygen tank because I couldn't breathe. There was a lot that went into me deciding to cancel it this year.
Regardless of whether it comes back, you must be proud of the years you were able to put it on.
Absolutely. Looking back over the years it's amazing. Look at Bret Michaels. He just did a tour all across the U.S. Vince Neil with Mötley Crüe. Same thing. They're touring the world this year. Gene Simmons, Whitesnake, some of the biggest artists in the world were in Grand Forks. It means a lot to me what we did and what we built over the years.
To go from first year maybe 1,500 to 2,000 people to at our height 10,000 to 12,000, it was pretty good when I look back over the years. I'm quite impressed with what we've built. It was me and my fiancee. We put a lot of hard work and effort into it. I wouldn't change anything. We both enjoyed what we were doing and we're both sad it's ending this year. But you never know what the future holds.
Did you have an all-time favourite act?
Brett Michaels definitely was one of my favourites. His energy was absolutely incredible. Every song was a hit. He got the crowd going. He brought all his effects and his bad was excellent. You basically got a Poison show for the last two years.
But there were so many. Gene Simmons was surprisingly good on his own without makeup. I like Kiss, Kiss has always been pretty cool but seeing him on his own, he did a real good job and really interacted with the crowd. I know a lot of people don't like him, but I think when he did O Canada and brought all the people up with him … Cheap Trick when they brought the local RCMP on stage. Whitesnake was awesome. It's hard to pick one single moment.
In the first year, or when you were initially planning it, did people even believe you could pull off something of this calibre?
They didn't. [Laughs] I remember some of the comments. People really, really doubted I would pull it off, but I did. I'm quite proud of it. It would be nice to see someone pool their money together and maybe get ahold of me and rent my field as a turn-key venue. I would guide them as much as I could. It would be nice to see someone else step up and take over and do something from the area.
So it's conceivable, if someone was as motivated as you, to keep it going. It's just that you can't do it yourself.
Absolutely. I would step in as a consultant in a reduced capacity and help anybody who needed assistance. I would guide them the entire way if somebody wanted to explore the opportunity of a three-day event or even a one-day and getting one or two bands. Let's say Canada Day. It's on a Saturday this year. Why not build it around Canada Day weekend?